Surreal Red Riding Hood- Original Oil Painting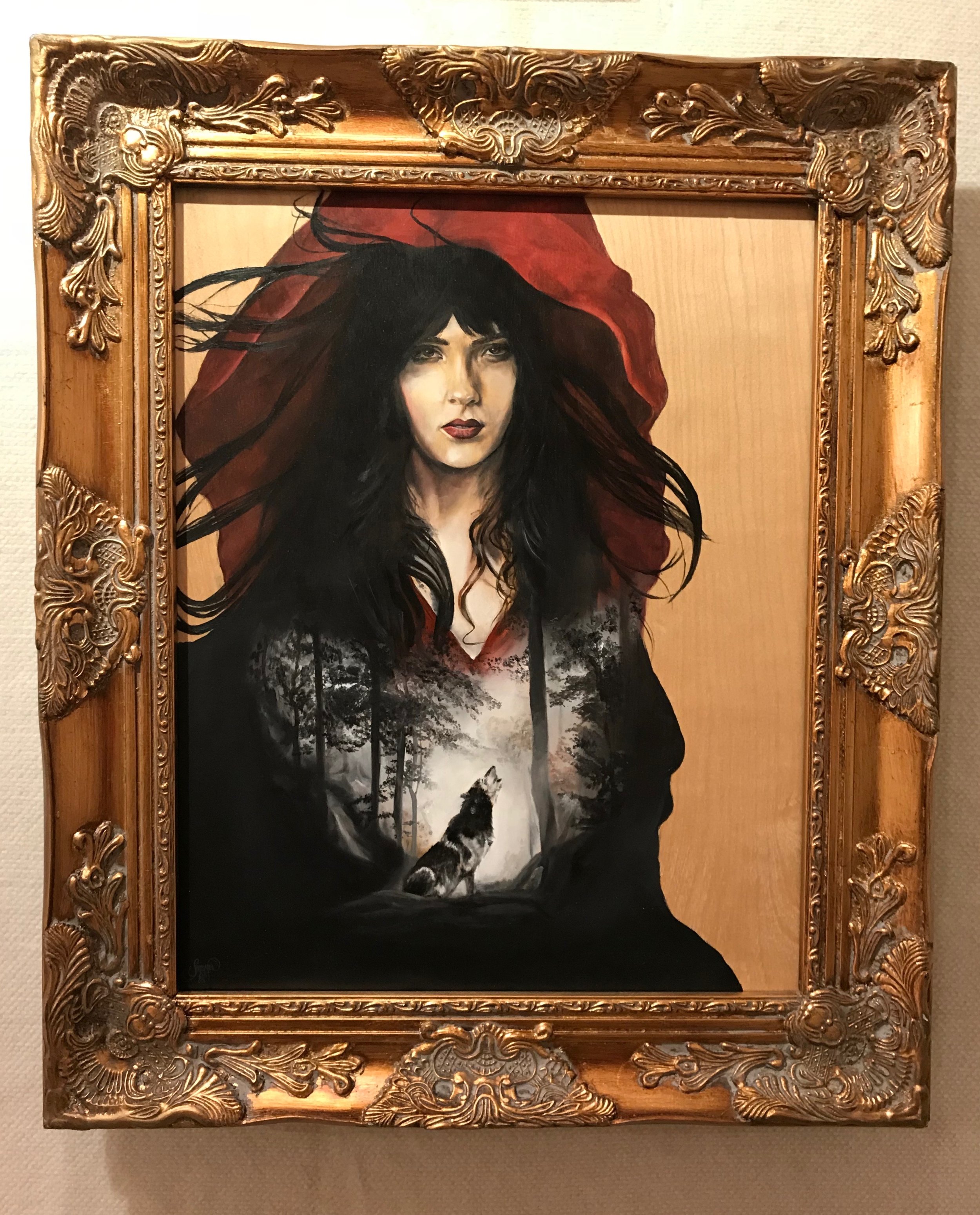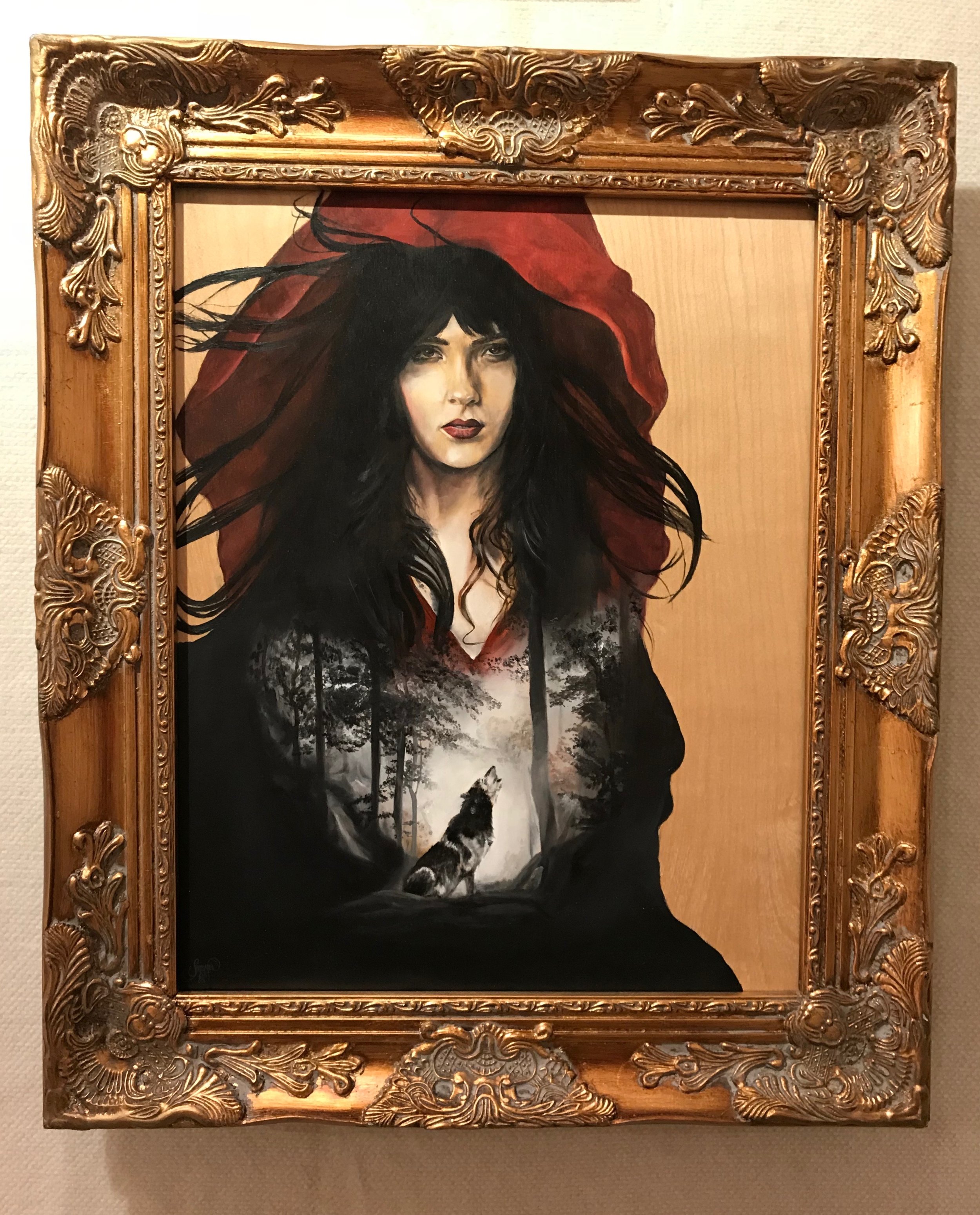 Surreal Red Riding Hood- Original Oil Painting
Title of Work: "Heart of a Wolf"
Price: $1,775
Size: 16"X20"
Medium: Oil Paint on Birch Wood Panel
2016
Painting is shipped in an ornate gold frame, packed in plenty of bubble wrap and is varnished. A certificate of authenticity is enclosed to ensure a genuine original painting.
Heart of a Wolf features one of my favorite
Grimm Fairy tales, the dearest Red Riding Hood.
The tale dates back to the 10th century in Europe,
but has been adapted extensively since then. The
older versions were much darker, and often ended in
the girl and her grandmother being eaten alive as a warning
to avoid the woods at night.